So you guys know that I write my own books now, right?
Which makes it harder for me to write long, loquacious reviews --- but I do want to share some lovely books with you!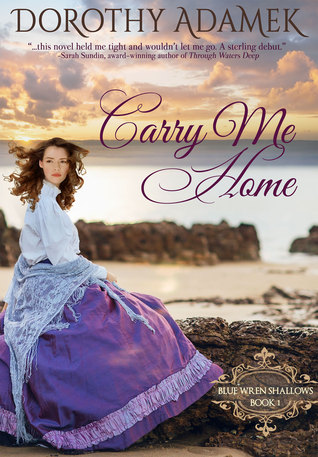 Carry Me Home
by Dorothy Adamek is a sweeping love story set in 19th Century Australia. It features some of my favourite romantic tropes: including a woman ahead of her time in a situation where she has to adapt quickly---proving her strength and indomitable spirit-- a romance borne of necessity and a marriage of convenience. I immediately fell into the world --- a unique setting for me as I haven't read a ton of historicals set in Australia--- and in love with the characters.
Perhaps the best part? Adamek has a deceptively easy style that lures you into what is (upon slow consideration) a natural writing talent: swift and beguiling and spinning a tapestry I know I want to return to. Readers of Jody Hedlund: take note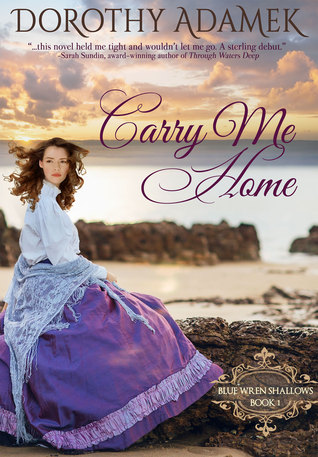 The Sweetest Rain
by Myra Johnson Here's an author I had never read before but the cover really enticed me as did the setting and the aftermath of the Great War and depression in Eden, Arkansas. This quiet romance is set on the brink of something and its sombre moments imply that this undercurrent is recognized. The other reason I loved this book was Bryony and Michael's relationship. Michael, a veteran of the Great War, is less than whole after his experience: attempting to cultivate beauty is true passion is botanical illustration. You all must know that recluses with tortured pasts and botanical hankerings are big time Rachel catnip ( here's looking at you, Stephen Maturin).
[review copy: Franciscan Media]
The Farmerettes
by Gisela Tobien Sherman is one of the strongest YA historicals I have read in an age. It knits together the experiences of 6 young women during a memorable summer. It's 1943 and while the men are at war, the women on the homefront are charged with keeping things running: the farms and fields, the food and rations as the nation supports the faraway conflict.
A steady and well-told coming-of-age story, Sherman paints each experience with a competent pen and the characters spring to life. I loved this snapshot of an experience not always explored in fiction--especially fiction for teens. To add, this book features strong female friendship: something else I love seeing in fiction.
[review copy: Second Story Press]
Lady of Magick
by Sylvia Izzo Hunter: I kinda wanna say this will appeal to fans of Jonathan Strange and Mr. Norrell and of Naomi Novak. There's a ton of romance in it which I love and Sophie and Gray are the type of couple that will set readers swooning. I also have to confess that I read this sequence out of order , but am going back to the Midnight Queen.
Just to throw in another comparison: Hunter's golden-spired Oxford will put readers in mind of
The Golden Compass
.
[Review copy: Penguin/NAL]