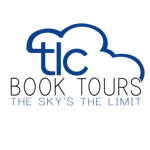 Ada has loved deeply and lost dearly. But protecting her heart could mean missing the love of a lifetime.
Ada Wentworth may be young, but she's seen enough of life to know she can only rely on herself. Everyone including God it seems, has let her down. Having lost her family, her fiance, and her fortune, Ada journeys from Boston to Hickory Ridge, Tennessee, to take a position as a lady's companion. Though initially charmed by the pretty little Southern town tucked into the foothills of the great Smokies, Ada plans to stay only until she can earn enough to establish a millinery shop.
Her employer, Wyatt Caldwell, the local lumber mill owner, is easily the kindest, most attractive man Ada has met in Hickory Ridge. He believes Providence has brought her to town and into his life. But how, after so many betrayals, can she ever trust again? Besides, Wyatt has a dream of his own. A dream that will one day take him far from Hickory Ridge.
As the South struggles to heal in the aftermath of the Civil War, one woman must let go of her painful past in order to embrace God's plans for her. Can she trust Him, and Wyatt, with her future and her heart?
Ada has lost everything: her family, her livelihood, her dearest love and her future; but her will and spirit are the perfect match for the rough Hickory Ridge terrain and the rough-around-the-edges Wyatt Caldwell. This is one book in which the reader will fall for the hero long before they fall for the seemingly overtly-stubborn heroine. However, after learning more about the circumstances driving Ada to her new life, so she softens and glistens in the reader's eye. Matched with Love's strong prose and knack for this readership, the pair is a solid offering and a sure-fire hit with women who love a bit of Western texture in their hearty romance.
Readers of Karen Witemeyer and Tamera Alexander will love this debut offering from Dorothy Love. Reminding the reader of the steadfast heroine of
A Tailor- Made Bride
and her determination to succeed in a new life for herself with her penchant for sewing as her livelihood, so Ada is determined to use her new life as lady's companion to the prickly Lillian to start her millinery business.
I quite enjoy this new trend in Christian historical fiction wherein the heroines are driven not only by their desire to settle and find true love and family; but also by their need to prove themselves and utilize their skills to make positive changes in the communities now altered by their arrival. Unlike Lily Bart failing haplessly at all trades she tries in Wharton's
House of Mirth
, Ada is a strong-minded heroine and, despite her privileged upbringing, seems capable of handling herself quite readily in the midst of adversity.
Smart, winsome heroine, attention to historical detail and a very swoon-worthy hero, not to mention charming moments and stalwart prose, this is a fresh and unique tale to add to your Christian bookshelf.
One historical journey I appreciated was the influx of the original Ku Klux Klan: this clash of racism and prejudice, not often explored in Christian fiction of this historical ilk, was well-researched and added a layer of much-needed conflict, friction and suspense.
Thanks so much to TLC for allowing me to participate in this blog tour!
Check out the other stops on this tour:
Beyond All Measure
by Dorothy Love
Read more about Dorothy Love on her website ( she even has a Q&A section of interest to readers).
I also mean to seek out her first Hickory Ridge novel, Beauty for Ashes
You can purchase Beyond All Measure on Amazon