So excited about the release of
The Lost Girl of Astor Street
this week.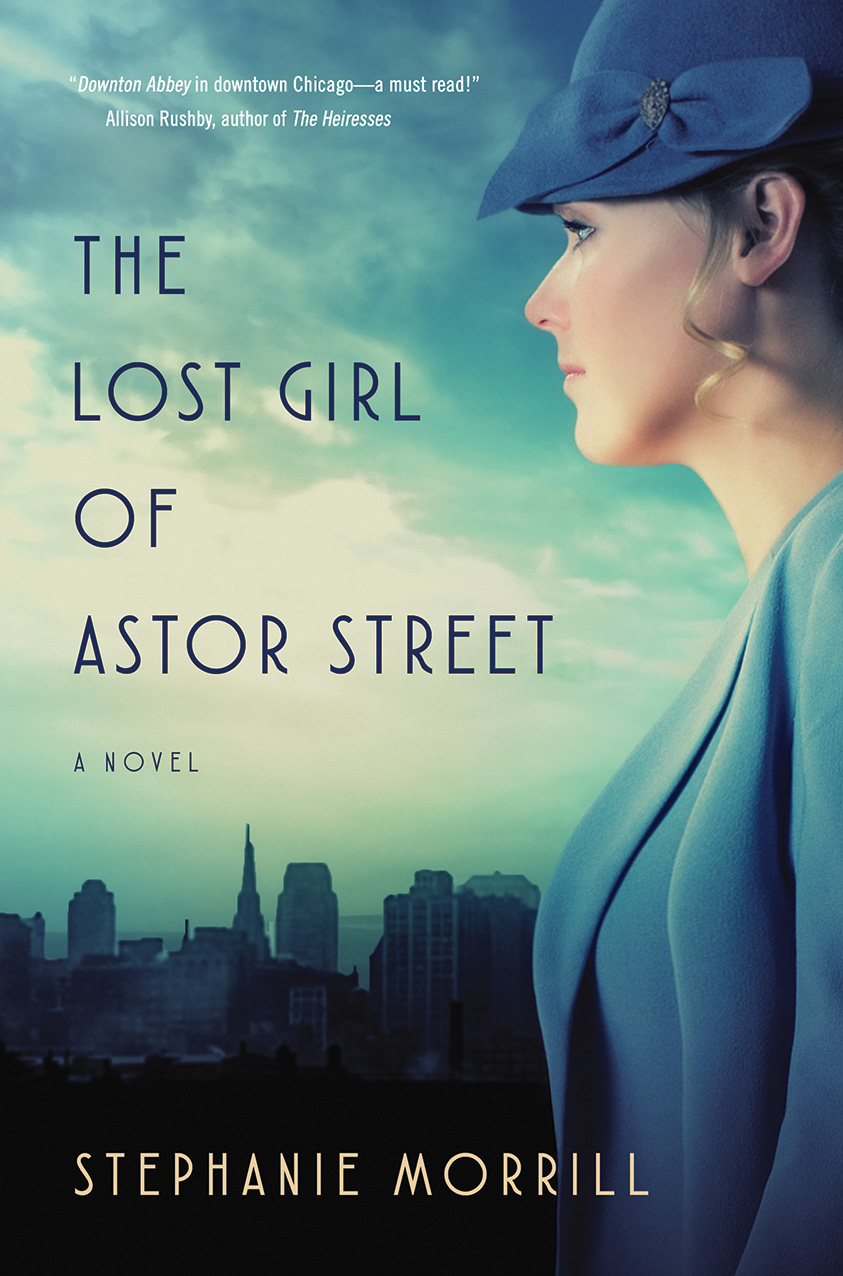 A new favourite author, Stephanie Morill, was kind enough to answer some questions I had regarding her gorgeous new historical YA
Leave a comment telling us WHY you want to meet Piper and Mariano, and we'll do a random draw for a hardback copy of Lost Girl!
1.)

Lydia's bouts of epilepsy play an important role in the story and our understanding of her character. To add, they show the glaring injustice befalling victims of illnesses in a time when so much was yet to be learned. What inspired you to include this in the novel?
Epilepsy became a part of The Lost Girl of Astor Street because one of my sons had recently been diagnosed. As I researched his condition, I learned that the 1920s was a big decade of change for those who suffered from epilepsy. One of the first effective anti-seizure drugs was developed at that time, as was the Ketogenic diet, which has been miraculous for my son. As terrifying as it is to experience epilepsy now, it broke my heart to consider how much harder it was before technology like EEGs came along.
2.)

White slavery, bootlegging, the Mob, violence and abuse are themes apparent throughout the book and you never once cringe from blatantly showing their effects on our central characters. How difficult was it to balance the lighter moments and romance in the book with moments of this dark subject matter?
That was one of the reasons why this book to me so much longer to write than any I had written before. Developing the relationship between Piper and Mariano took several drafts to get right, because of the struggle to balance Piper's emotional journey. She was going through something devastating like not being able to find her best friend, but then also something lovely like falling in love. While I was writing, it was difficult for me to tell if I was getting the balance right, so it was very important for me to have lots of time between drafting and editing. I was also thankful for writer friends who gave their time to reading early drafts. They were very patient!
3.)

You cite that you enjoy strong heroines --- what is it about the 1920s that loaned itself to creating a strong, independent female who draws sound comparisons to 21st Century sleuth Veronica Mars?
The teenage generation in the 1920s was the first generation to be targeted by advertisers at a young age. There was also a lot more connection and awareness to other lifestyles, rather than being more isolated to your local community. And there was an ever-widening gap between their values and the Victorian era values their parents were raised with. I've found that writing about generations where there's a lot of change can open up a lot of opportunities for strength to shine through.
4.)

Chicago is one of my favourite US cities to visit ( I will be back in March!) You create a Chicago that sizzles and pops off the page acting as a character in its own right. What research went into this world building and what about this city allured you to create such a stirring landscape?
Oh, I love Chicago. I'm jealous you've been so recently, because I'm dying to get back there. When I started the book, I knew I wanted 1920s and a big city. Chicago certainly had plenty going on at that time! I had been several times, and could recall memories of the wind coming off the lake, games at Wrigley Field, and hectic Michigan Avenue. Much of the rest was good old-fashioned research. Google Maps became my best friend. I spent loads of time "walking" around the Gold Coast, plus looking at old photographs of it. The website for Chicago's public transportation system has fabulous historical goodies. And I was at my library constantly to pick up more research books.
5.)

As a reader I was struck by how Mariano's complicated relationship with his family aligned with Piper's revelations about her own family. Like many points in the novel, it reiterated how carefully plotted the story was and how intricately connected all of the characters were. How did you prepare for such a thrilling, twisting, mystery while balancing such deft character development?
Thank you! Rewrites, rewrites, and more rewrites. And early readers who provided great feedback about what wasn't working. Without giving too much away, I knew from the beginning that I wanted Mariano to not be exactly what he seemed. But I didn't know what that looked like, so there was a lot of trial and error involved in making that all fit together.
6.)

I really want the last question to be Will Mariano Marry Me ( but I think Piper might have dibs). Instead, can you tell us a bit about what you will be working on next? If this is top secret, perhaps a period you have always wanted to fictionally explore?
Of course! I'm in the middle of edits for another book that is set in the same world as Piper's and has some overlap, but is a separate story. I have ideas for another Piper book, and I've done a tiny bit of writing on it, but I really want to make sure that it's the right kind of sequel.
Stephanie Morrill is the creator of GoTeenWriters.com and the author of several young adult novels, including the historical mystery, The Lost Girl of Astor Street. Despite loving cloche hats and drop-waist dresses, Stephanie would have been a terrible flapper because she can't do the Charleston and looks awful with bobbed hair. She and her near-constant ponytail live in Kansas City with her husband and three kids.
Stephanie on INSTAGRAM + WEBSITE + FACEBOOK + TWITTER
About the Book:
Lydia has vanished.
Lydia, who's never broken any rules, except falling in love with the wrong boy. Lydia, who's been Piper's best friend since they were children. Lydia, who never even said good-bye.
Convinced the police are looking in all the wrong places, eighteen-year-old Piper Sail begins her own investigation in an attempt to solve the mystery of Lydia's disappearance. With the reluctant help of a handsome young detective, Piper goes searching for answers in the dark underbelly of 1924 Chicago, determined to find Lydia at any cost.
When Piper discovers those answers might stem from the corruption strangling the city—and quite possibly lead back to the doors of her affluent neighborhood—she must decide how deep she's willing to dig, how much she should reveal, and if she's willing to risk her life of privilege for the sake of the truth.
From the glitzy homes of the elite to the mob-run streets of 1920s Chicago, Stephanie Morrill's jazz-age mystery shows just how far a girl will go to save her friend.